MOON GOO TURNS OUT TO NOT BE GOO AT ALL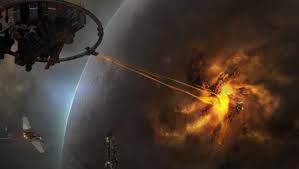 Not many would have suspected that Moon Goo would be anything more than goo, but for whatever reason CCP has decided to make Goo into Sparkling Space Gemstones which may or may not randomly explode into "jackpot" particle spray.
To afford this graphical upgrade, all Missiles, Rockets, Torpedos and the like have been replaced by Light Scourge Missiles' models, scaled to various sizes to lower memory budget.
NEW WORMHOLES TO BE CENSORED IN JAPAN AND GERMAN MARKETS.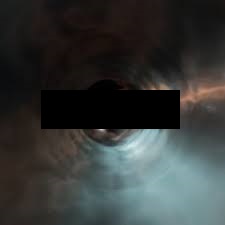 Players of Eve Online in Japan and Germany will be greeted in January with big black bars stretched over the gaping galactic orifices, a move that is required by law and pushed heavily by Reddit. Some are demanding a rollback, since the censorship hides the ability to "tell at a glance" just how old the wormhole is.
DELVE RUNS OUT OF THINGS TO MINE, RORQUAL FLEETS ACCIDENTALLY INVADE NEARBY SPACE AND TAKE OVER.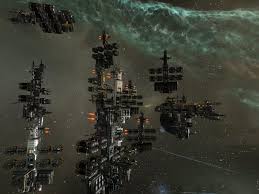 Unable to really say "no" to the vast roaming herds of Rorqual capital ships peacefully mining the ever loving frack out of every single bent nearby, local alliances have instead switched to a non-combatant and more inclusive policy towards the economic raiders, going as far as to offer them "treats" for their continued cooperation.
At first I didn't believe the news that Delve itself had been mined out, so I had to roam the vast empty plains of space to see for myself—I would merely describe the scene as haunting. Not once did I encounter so much as a single player, much less an anomaly or asteroid belt.
CCP ACCIDENTLY FIRES ENTIRE SUPPORT STAFF. ATTEMPTS TO RE-HIRE. CAN'T FIND.
Did they ever exist at all?
Tickets went unanswered this week as it took CCP nearly six days to realize that, in the process of laying off three branches of his development staff and its satellite companies, he had accidently fired the entire support staff. As compensation, all players who submitted tickets during Black Friday Weekend are entitled to 20 days of Omega time to be added to their account, "when he gets around to it".
DRUGS ARE MADE LEGAL IN EMPIRE SPACE: "TRUE ALPHAS" EXPECTED TO BUY THEIR OWN DAILY DOSES.
Recently, the repeal of boosters and drugs has created widespread doping across empire space with players logging on daily to inject themselves with "safe" and "legal" boosters granted by the Sisters of Eve, though we're now seeing a rise in questionable boosters on the market. Just who made these "Crimson Harvest" boosters, and how are they expected to be safe if they're so volatile? CONCORD had no answers for this curious reporter, who had to pry dozens of boosters out of the gore-clad wreckages of bloody pirate vessels and jam them into her skull to increase her smarts and charisma. I was told not one, but twice that I was stunningly beautiful with the half-consumed booster hanging from its mount in my pod. I wonder how much Charisma the Amarr princess has?
The mystery only grew deeper with the release of "Drone Swarm" boosters found on the drones themselves, which are also expected to just be slammed into your skull. These are even more potent than the Crimson versions. How are nomadic pirates who are killed effortlessly by the dozens capable of crafting these things yet leave our industrial gods so stumped?